President Obama is a surprisingly good cartoonist
Aside from having access to the nuclear codes, one of the other benefits of being president of the United States is that a major publication will enlist cartoonists to analyze the seemingly meaningless doodles you leave on the margins of White House stationery.
The Washington Post
put together
a fascinating interactive
in which they asked cartoonists to analyze the doodles of current and past presidents — without knowing which commander in chief penned each "artwork."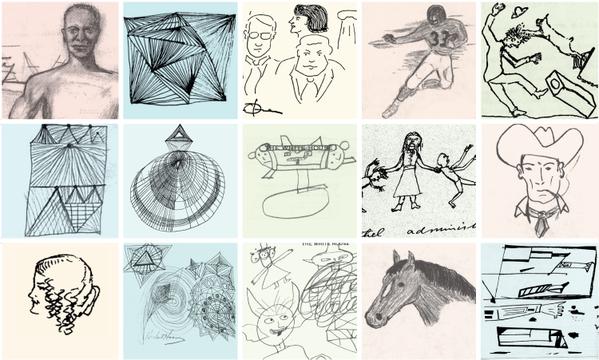 President Obama, whose drawing of Senators Harry Reid, Dianne Feinstein, and Ted Kennedy appears on the top row in the center column in the image above, "shows a natural ability at caricature," according to one of the Post's cartoonists. Meanwhile, one artist deduced that President Nixon's sketches of horses and cowboys are "the work of someone who sees the world in stereotypes."
President Harding, however, may win the award for the most abstract doodles. This is "like toppled art deco," said one cartoonist, while another said his harsh geometric scribbles look like "they were inked by a 13-year-old child of a bitter divorce."
http://theweek.com/speedreads/550271/president-obama-surprisingly-good-cartoonist