Comic book artist for a good cause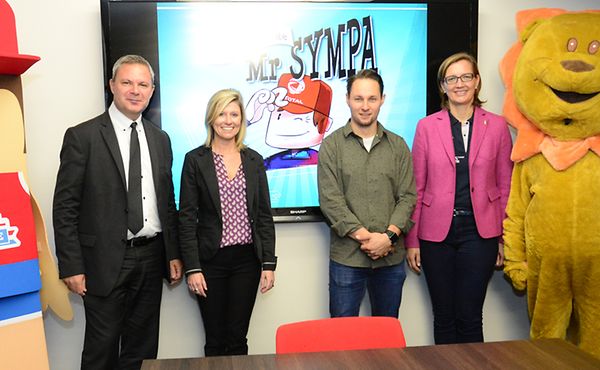 (CS/NW) Luxembourg children's cancer support group "Fondatioun Kriibskrank Kanner" has teamed up with Oscar-winning animator Alexandre Espigares to create a comic book sold for charity at Total petrol stations from Wednesday.
Total Luxembourg has been a partner of the foundation since 2012, supporting a number of its projects.
The latest joint venture sees the Total mascot Mr Sympa help others in a comic strip written and designed by Espigares, who bagged an Academy Award earlier this year for animated short film Mr Hublot, together with Laurent Witz.
"I liked the idea and I had so much fun drawing,"
Espigares said at the launch, adding that picking up pen and paper was a welcome change from his computer animation work. "Total Luxembourg and the foundation left me a lot of creative freedom and together we created a fun story, for big and small children."
Also featured in the comic are a small boy in need of help and the foundation's mascot Poldi.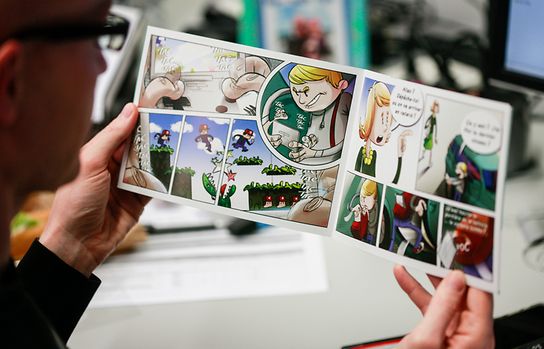 "By buying the comic you don't just make your own children happy, but also the children of the foundation and their families," said "Fondatioun Kriibskrank Kanner" director Anne Goeres. For a price of four euros the comic is available in German or French, with proceeds benefitting the charity, which supports children suffering from cancer or other life-limiting diseases and their families.
Included in the comic is also a second, empty volume, where children can create their own "Mr Sympa" comic. Who knows, maybe it will be a first step towards another Oscar winner from Luxembourg.
At a presentation on Monday, Total Luxembourg announced that it would raffle off a limited number of copies signed by Espigares on its
Facebook
page, though no further details have been announced.
http://www.wort.lu/en/luxembourg/from-mr-hublot-to-mr-sympa-oscar-winner-turns-comic-book-artist-for-a-good-cause-54477207b9b398870807d7bb